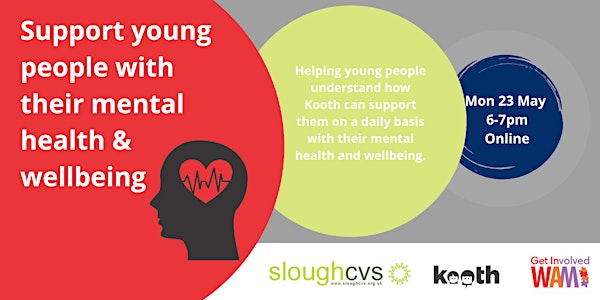 Hosted by SCVS/WAM from our Awareness Hub, in partnership with Kooth
How can Kooth support you as a young person on a daily basis with your mental health and wellbeing?
The session will cover:
An overview of Kooth
A live tour of the Kooth site
An opportunity for Questions & Answers about Kooth
Join us on Monday 23rd May 2022, at 6pm-7pm
Make your mental health a priority. You deserve to feel better.
Venue: Online on Zoom; link sent via email once registered.
Delivered by: Claire Parsons from Kooth
Kooth is an anonymous service so cameras and mics will be off and feel free to change your name upon joining the session.