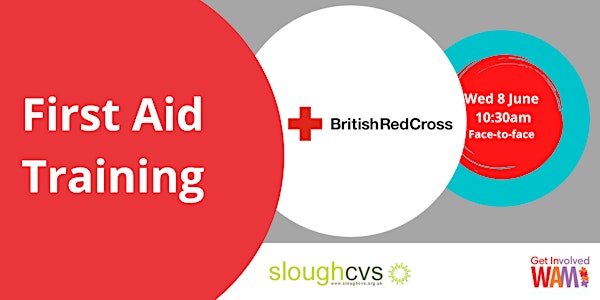 Delivered by a member of the British Red Cross Team
Are you interested in learning essential, life-saving first aid skills to help in an emergency? If so, this course is for you!
This is an interactive workshop, run by an experienced British Red Cross educator, where you will tackle four first aid skills and have the opportunity to ask questions. The aim is to build confidence so you can help someone in a first aid emergency, using everyday objects that you have around you.
As a result of this workshop we aim to help you:
learn essential first aid skills,
assess and manage risks to make informed choices when helping others,
build confidence and willingness to help in a first aid emergency.
This training will take place face-to-face in the Main Hall of 29 Church Street, SL1 1PL.